The Digitot Bar Management System is an easy-to-use, effective and radically improving system helping reducing physical shrinkage. It provides top quality, immediately actionable management information on liquor and beverage consumption, where it happens, as it happens. It is also cost effective and has proved an essential element in bar owners and managers taking control of profit margin, helping them manage their businesses more effectively, efficiently and best of all, simply.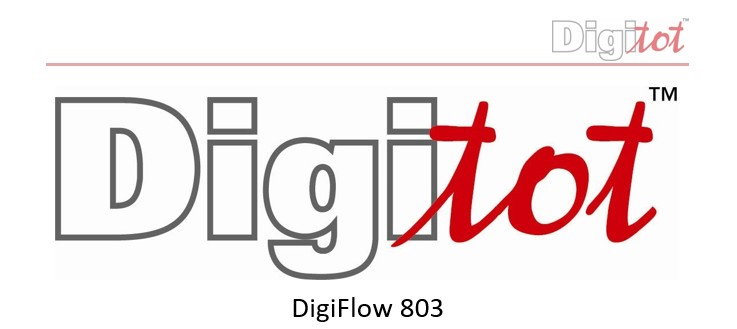 DigiFlow 803
Real Time, Draught Beer, Soda Fountain and Cask Wine Control System
The Digiflow 803 system allows you to monitor the dispensing of Draught Beer, Soda and wine on tap in real time and generates reports for any required period of time. Reports / Tablet
Reporting is via a Master Control Unit (10" Android Tablet). The Digishot dispensers communicate actions to the MCU via Mobile Data or Wi-Fi connections. Onsite reporting and configuration of the dispensers are managed from the MCU.
Offsite monitoring is via the internet. A user will view venue reports from the Digitot web based back office. Access is secure and password protected.
The DigiFlow 803 system can be configured to control a virtually unlimited number of dispensing taps at a venue.
DigiFlow 803 offers 3 operational modes.
Lock Line - Access Control Mode, taps remain locked and are opened only on dispense. (NFC tags/Finger Print/Access Card/Dallas Keys)
Normal Mode (Dispenser remains open to bar staff)
POS Control Mode (Dispenser is commanded from Point of Sale)
DigiFlow 803 complete product solution consists of:
DigiFlow 803 Flow Meter
Android Based Tablet
Communication Kit
Access Control Kit
Cloud based service software
Lock Line Valve
Stock Security Cloud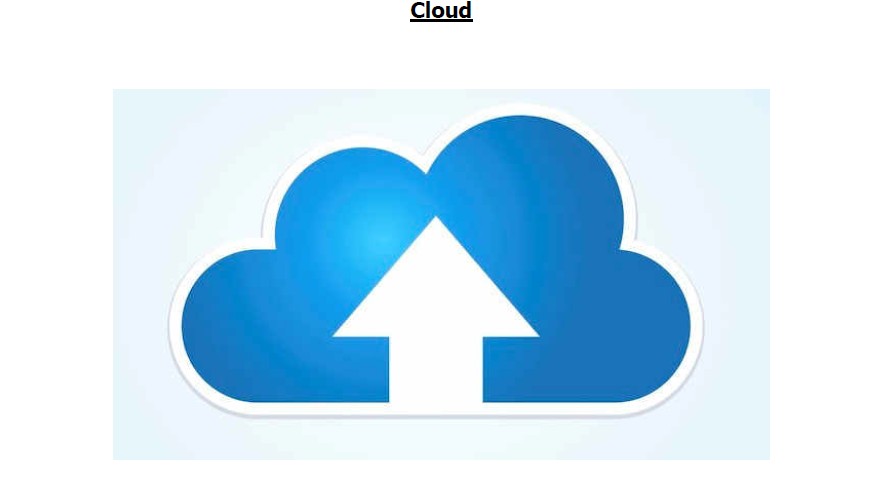 Digitot partners with Vodacom in acquiring a custom APN and virtual server. The APN drives the advertising at our customer sites and is accessed from Digitot Head Office. The virtual server is set up for our clients to access their reports from the cloud facility via the internet.   
Access Control
The DigiFlow 803 has 3 options for access control to suit any requirement.
RFID: This option utilises a NFC card or tagging option.
Finger Print: The barman will be able to unlock for a dispense by placing his finger on the window of the reader.
Dallas Key: This is the most basic of the 3 options. Barman will have to place his key on a reader before his dispense.
Remote Reporting Option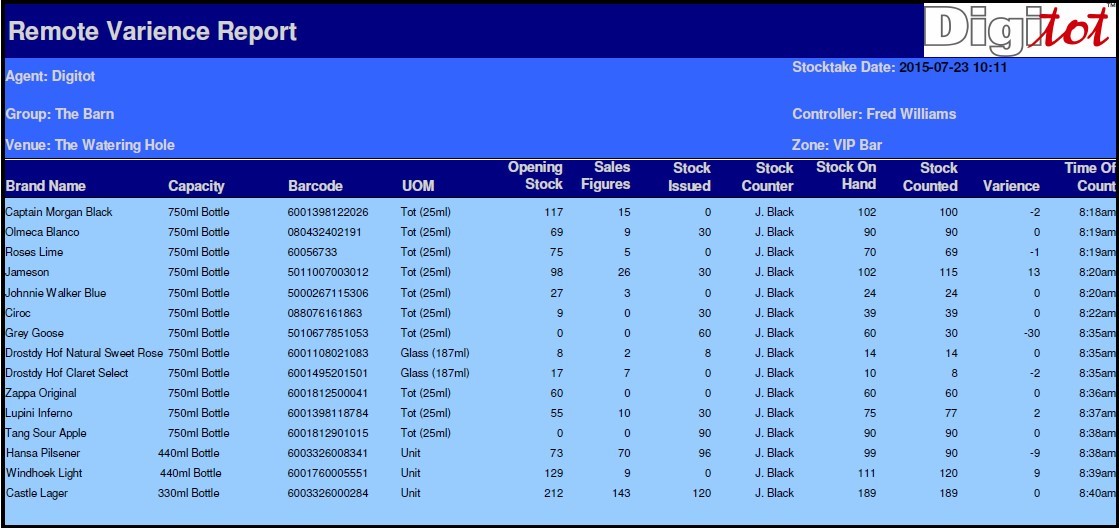 Remote reporting provides the facility to download reports pertaining to dispense and current "STOCK ON HAND" figures. These reports are downloadable at any time via our website. The reports are available in a printable "Text" mode as well as an exportable "Delimited file (CSV)" format. With permission, Digitot views the dispense report and inventory stock taking report on the Digitot remote back office and provides an independent unbiased opinion on the actions.  The dispense report information updates approximately every 2 minutes. Inventory items are communicated after every physical stock count.